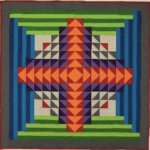 When: March 12-15, 2020
Where: Drift Creek Camp Lincoln City, Oregon
What: This is a program of Drift Creek Quilters (not Drift Creek Camp). Retreat begins at 4 p.m. on Thursday and concludes Sunday noon after brunch and clean-up. Doors will not open for registration until 4:00 p.m. to allow time for proper set‐up.
Important! Deadline for registration is February 1.
Non-refundable deposit of $50 is required with registration.
Registrations will be processed by postmark.
February 15: Balance due; last day for refund.