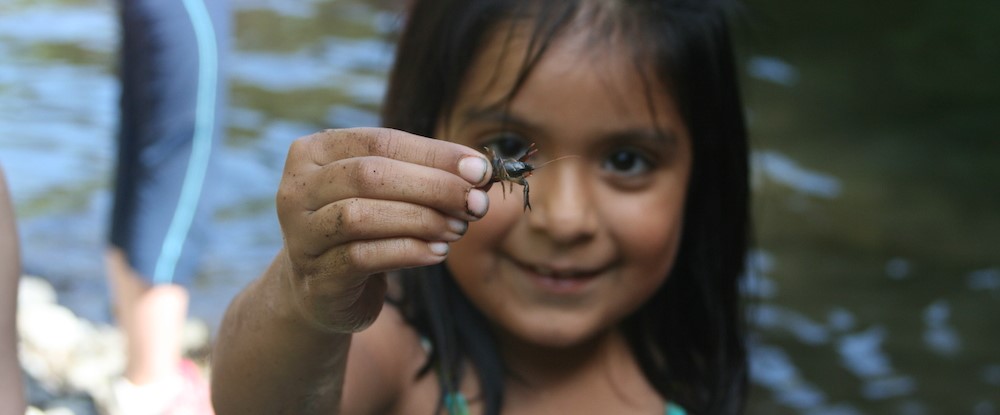 Welcome to the Drift Creek Nature Center
About DCNC | Programs | Biodiversity at DCC | Nature Information Center | Resources | Links
Drift Creek Nature Center is located in the lodge at Drift Creek Camp. DCC sits on the banks of a sparkling salmon stream in a pristine Oregon Coastal Rain Forest. This location, just 12 miles from the Pacific Ocean in the Siuslaw National Forest, offers a unique setting to explore an ancient temperate rain forest, hike trails and grapple with issues of Creation Care and sustainability through education and interaction with nature.
Drift Creek Nature Center grew out of a long tradition of earth stewardship by former directors, staff and members of the DCC board of directors. The program for the 46th DCC annual members meeting, November 3-5, 2006, focused on Creation Care and Stewardship of the Environment featuring hands-on outdoor activities on stream ecology, birding and ecology of the forest floor. Following these activities, an ad-hoc group gathered to discuss opportunities to develop an organized effort to promote creation care through DCC programming. This resulted in the formation of an advisory board to the DCC board of directors. This seven-member working board held its first meeting the following Wednesday and continued regular monthly meetings, took several field trips together and communicated frequently with DCC supporters.
The Drift Creek Nature Center's Mission is to develop awareness, appreciation and stewardship of Creation through education, exploration and interaction with nature. Over the years, the Nature Center has supported DCC by providing staff naturalists to assist during summer programming and looked for creative ways to integrate ecology into curriculum. The committee has hosted retreats for individuals and families. The committee has gathered guide books and created fact sheets featuring the plants and animals around Drift Creek. The Drift Creek Nature center is re-forming and would like to include new members. If this sounds like something you would like to be a part of, please reach out to the camp administrators at info@driftcreek.org.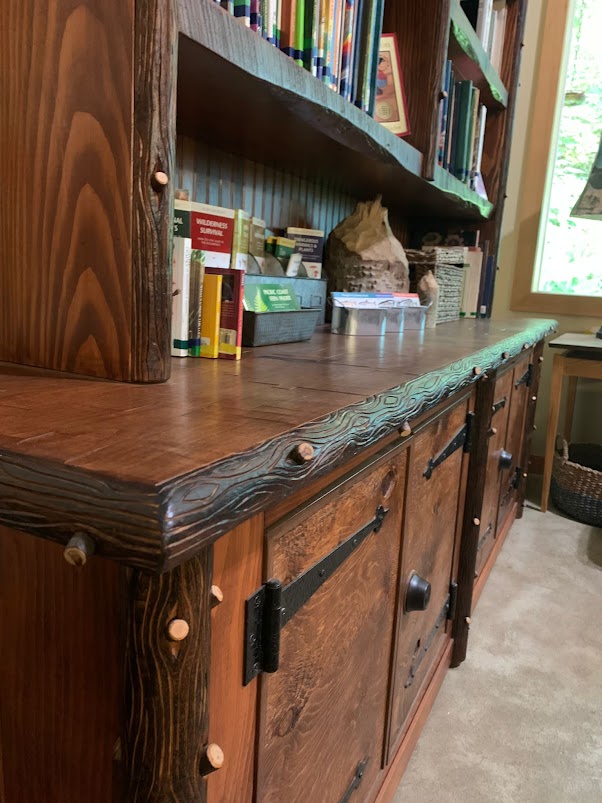 Board Member, Larry Passmore, designed, carved and constructed this incredible cabinet to add to the Nature Center. It was delivered the summer of 2022 and we are so excited about its stately addition to the Nature Center gathering space. If you have books to donate, we welcome your additions! We are always looking for relevant field guides, informational resources and children's literature. In terms of kids' books, both for the Nature Center and our regular non-nature-based collection, we are looking for books with people of color and with a broad range of cultural representation so that DCC feels welcoming to all who visit. 
---
Visit Drift Creek Nature Center
We welcome you to plan a visit to Drift Creek Nature Center which is located  at Drift Creek Camp near Lincoln City, Oregon. It is a 12.2 mile drive from U.S. Hwy. 101 on Forest Service Road, about half of it gravel.
See our "Maps & Directions" page for more details.
Please plan ahead to make sure someone is there to greet you and show you around. Use this information to schedule a visit.
Drift Creek Camp: 
PO Box 1110, 
Lincoln City, OR  97367 – 
email: 
info@driftcreek.org
– phone:  (541) 264-5067 or call the camp office at (971) 600-1244.