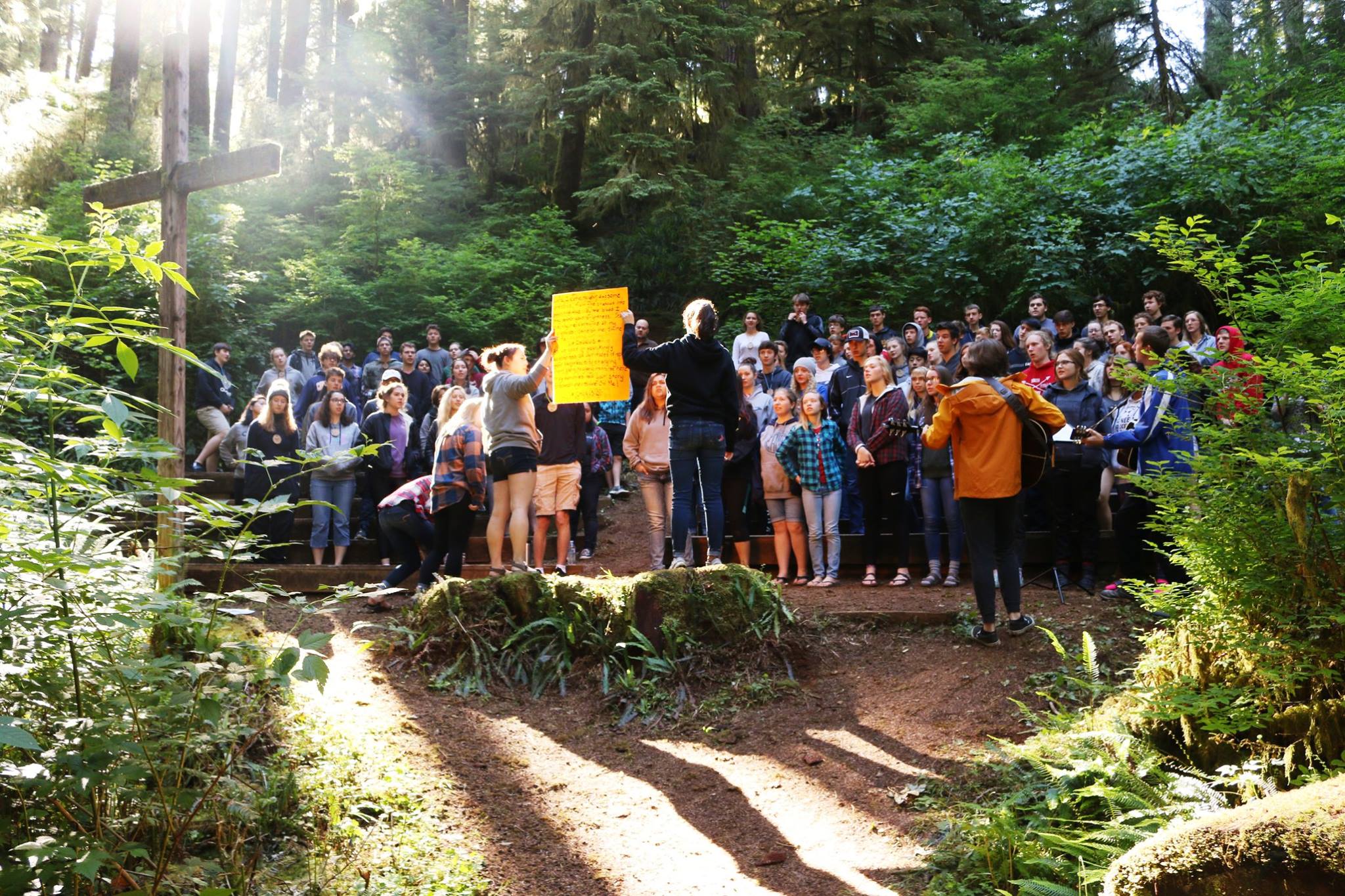 As you may have heard, Drift Creek Summer Camp 2019 has been canceled to allow for necessary repairs and updates to be made to the culvert underneath the sole access road to camp. As a result, Drift Creek Camp needs to raise $100,000 this year to make up for the loss of the summer season.
Welcome to Drift Creek Camp
DCC provides a vibrant setting
among ancient spruce & hemlocks.
Guests can renew mind, body,
and spirit with access to miles
of forest trails and the refreshing
sounds of a cleansing stream.