Our lodge, a large A-frame structure with three floors offers a variety of sleeping arrangements from 2 private handicap accessible rooms on first floor, 12 rooms of varying sizes on second floor and three larger dorm style rooms on third floor. There is a large activity and gathering area on first floor along with a large kitchen certified for public food service.
---
Our multi-Purpose Activity Center is a semi enclosed structure with open space for recreational activities such as basketball, volley ball, wall climbing, and other group games.  Also used as a semi outdoor meeting space with a fire place.
---
There are four all weather sleeping cabins with propane fireplaces located along trails in the forested area, each with a sleeping capacity of 12 persons using bunk beds. There is also one A-frame cabin and one yurt structure with out heat, which also sleep 12 in bunk beds.
---
Our central shower and restroom facility  on the ground level floor of this building houses a room with multiple toilet and shower stalls for boys on one end and girls on the other end.
---
Yamhill Cabin is the sixth cabin, rebuilt for year around use and includes a small kitchen and wheel chair accessible restroom.  This cabin is often used for kitchen help or other adult support staff for the event.
---
A large activity area with a stone faced fire place used for dining and meeting/recreation activities and a  corners developed for our Nature Information Center displays and resources.
---
Our chapel provides a nice setting for large group meetings and presentations or group activities.
---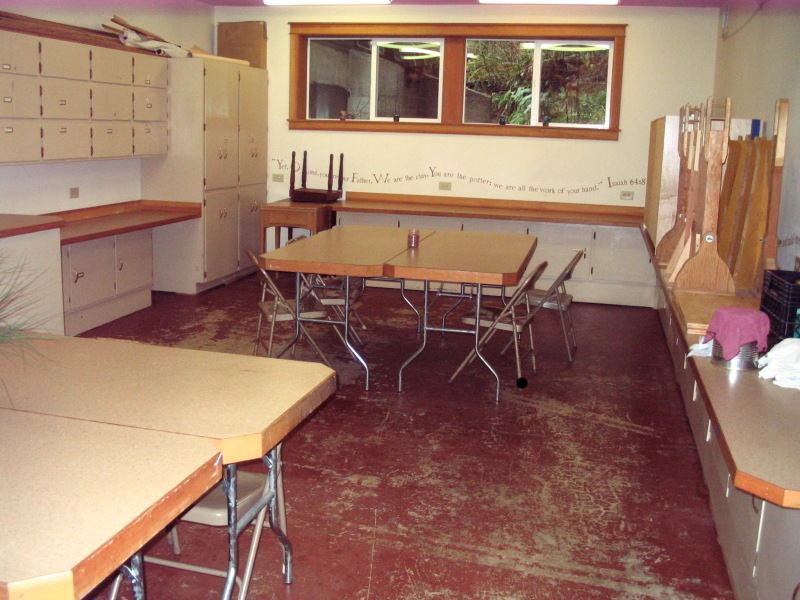 The classroom is well suited for  group table activities.
---
This location in the forest provides an excellent location for an outdoor classroom. There are many suitable locations for outdoor instruction.
---
A large, open recreation field is maintained adjacent to the Multi Purpose building which includes a "backstop" structure for playing ball.  A smaller, open multipurpose field is maintained on the opposite side of the Multi Purpose building with horse shoe pits and pegs and a fire pit gathering area.
---
An archery range with target equipment provides a safe place for this popular outdoor activity.
---
A creek side location at the far end of the Drift Creek loop is designated as the swimming hole.  A certified life guard is required and there is appropriate instructional and safety signage with clothing/towel hanging device.
---